Exclusively for our house guests.
Hanno and Caterina cook with heart. You can tell. They pamper their guests with regional cuisine. The passion for cooking and the love for local food make every meal an exclusive experience.
At Rudolph, there's no à la carte menu. Instead, you're invited to enjoy a fresh, balanced and regional meal. We carefully select our ingredients to create an authentic menu.
Experience the unforgettable cuisine of Caterina and Hanno. Here, you're not just a guest. Here, you're part of 'Rudolph'.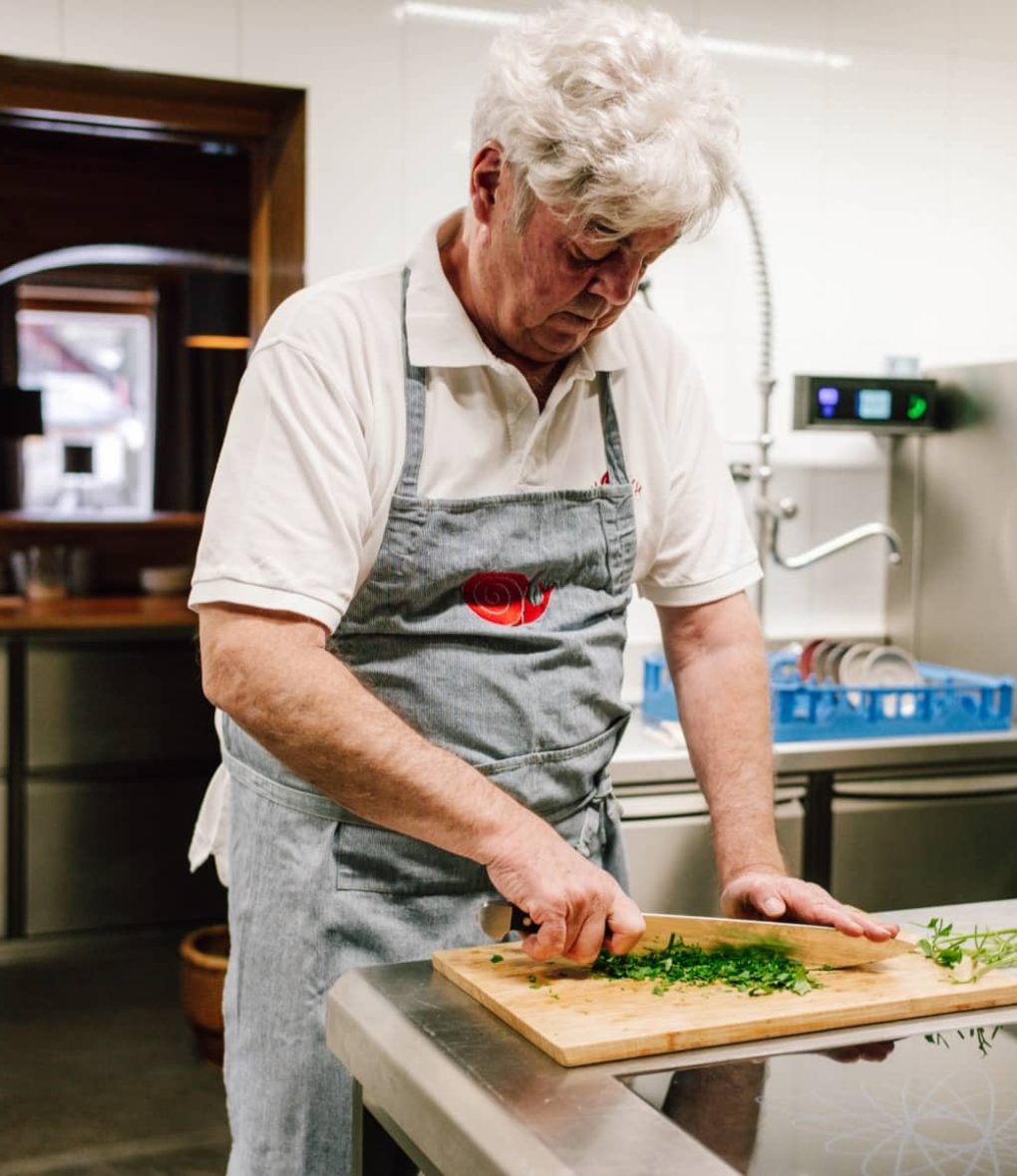 From Thursday to Tuesday, we offer a 4-course dinner at 6:30 PM, if booked with the Gourmet Half Board. On Wednesday, our restaurant remains closed after breakfast service from 10:00 AM.
We serve breakfast from 7:30 AM to 10:00 AM. Almost exclusively, we feature products from the region, including popular a la minute egg dishes, homemade jams, fresh orange juice, a variety of breads from the Drexel Manufactory, fresh fruit salad and organic yogurt, selected cheese and sausage specialties, Amann coffee, and various types of tea.
At the Rudolph, you can look forward to an exquisite selection of wines, carefully and passionately curated. Each bottle in our collection reflects the love for quality and authenticity that characterizes our entire offering. Every wine is handpicked and tested to ensure that it meets the high standards our guests expect from us.